Stromboli with Italian herb dough
I started with the most delicious yeast bread recipe that I've found – Easy Yeast Rolls from Taste of Home.
Ingredients
2 packages (1/4 ounce each) active dry yeast
2 cups warm water (110° to 115°)
1/2 cup sugar
1 egg
1/4 cup canola oil
2 teaspoons salt
6 to 6-1/2 cups all-purpose flour
I didn't have any canola oil so I used vegetable oil.  I then added garlic powder, onion powder, and McCormick Spaghetti Sauce Seasoning Mix (my all-time favorite seasoning blend) to the dough.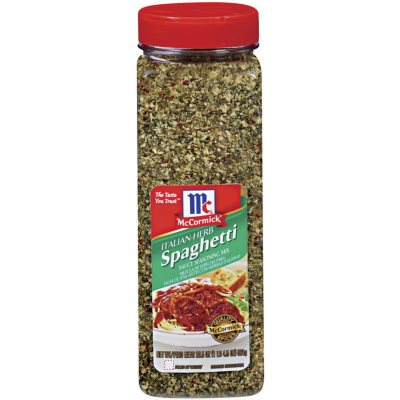 Directions
In a small bowl, dissolve yeast in warm water. In a large bowl, combine sugar, egg, oil, salt, yeast mixture, seasonings and 4 cups flour; beat on medium speed until smooth. Stir in enough remaining flour to form a stiff dough. (I have found that mixing with a hand mixer to be a bad idea as it gunks it all up – We've just been mixing with a wooden spoon).
Turn dough onto a floured surface; knead until smooth and elastic, about 6-8 minutes. Place in a greased bowl, turning once to grease the top. Cover with plastic wrap and let rise in a warm place until doubled, about 1 hour.  (I preheat the oven to 200 degrees.  When the dough is ready I turn off the oven and put the dough inside to rise.)
Punch down dough. Turn onto a lightly floured surface; divide into four portions.
Roll out each portion to make the crust portion of your Stromboli.  Place sauce, cheese and toppings inside.  Fold dough over and pinch edges closed.
Place on greased baking sheets. Cover with kitchen towels; let rise in a warm place until doubled, about 30 minutes.
Preheat oven to 350°.Bake 15-20 minutes or until golden brown. 
Brush with melted salted butter immediately after removing from the oven.
We made some with pepperoni.  I found it helpful to put a slice of pepperoni on the outside as Izzy doesn't like it.  I will also put some of the white sauce on the outside to make it easier to find that one.